AVHRR images
AVHRR images are received from Metop-A, Metop-B and NOAA-19.
After clicking on the button "Make Image", the image will be rendered on the 3D Globe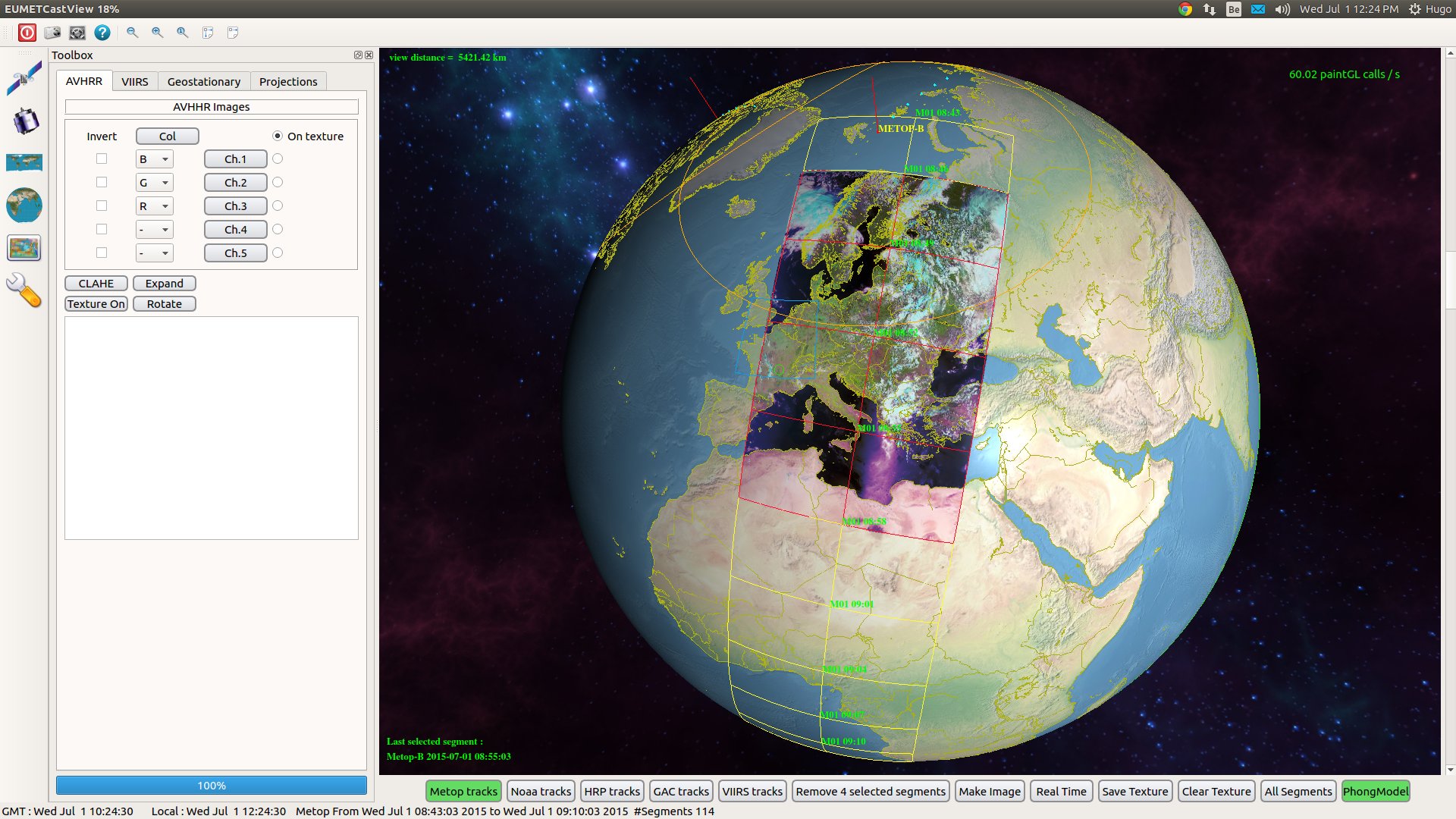 In the image page ( selected in the left toolbar ) you can view the image as it is received from the satellite.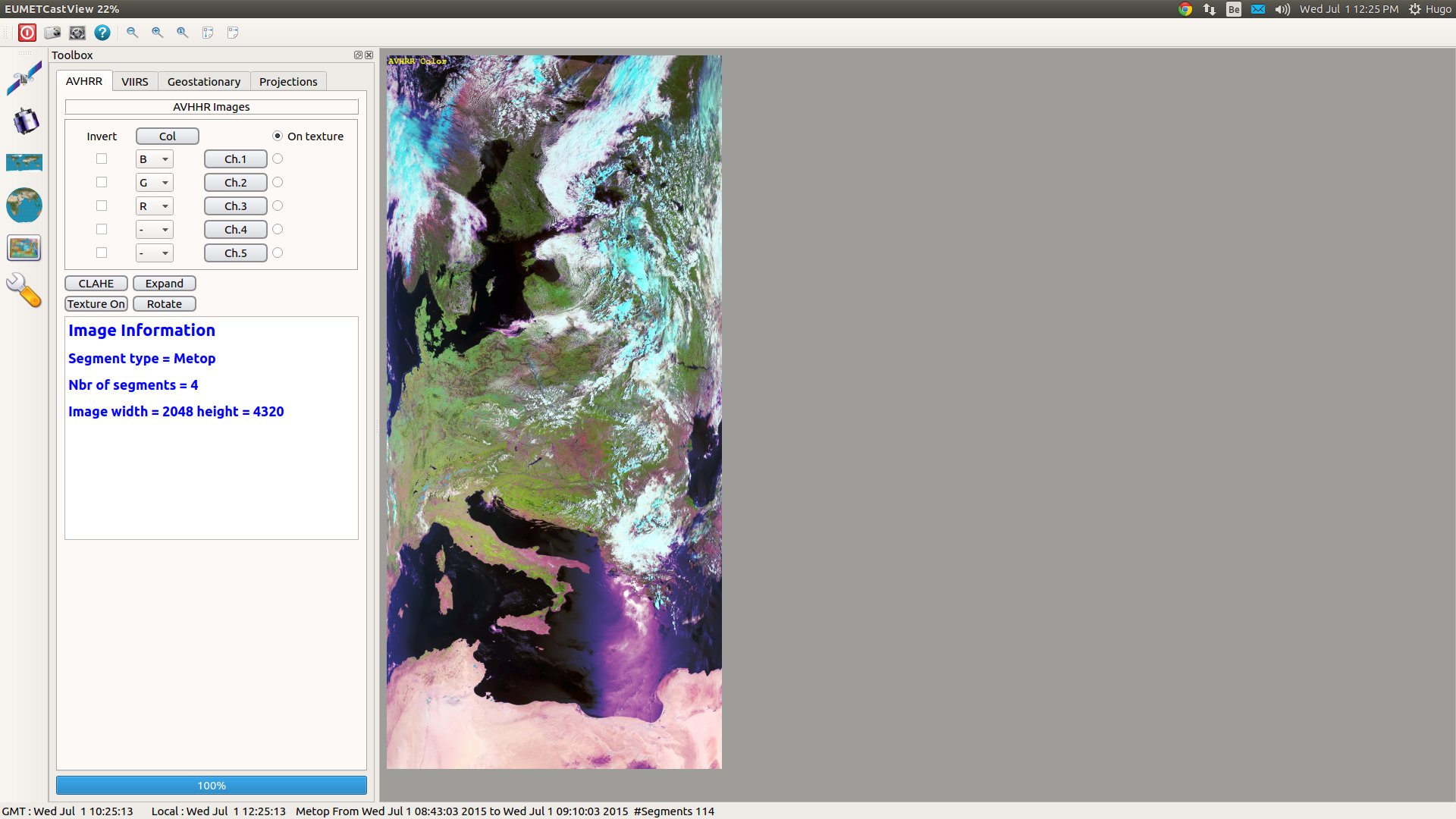 The zoom buttons allows you to zoom into the image .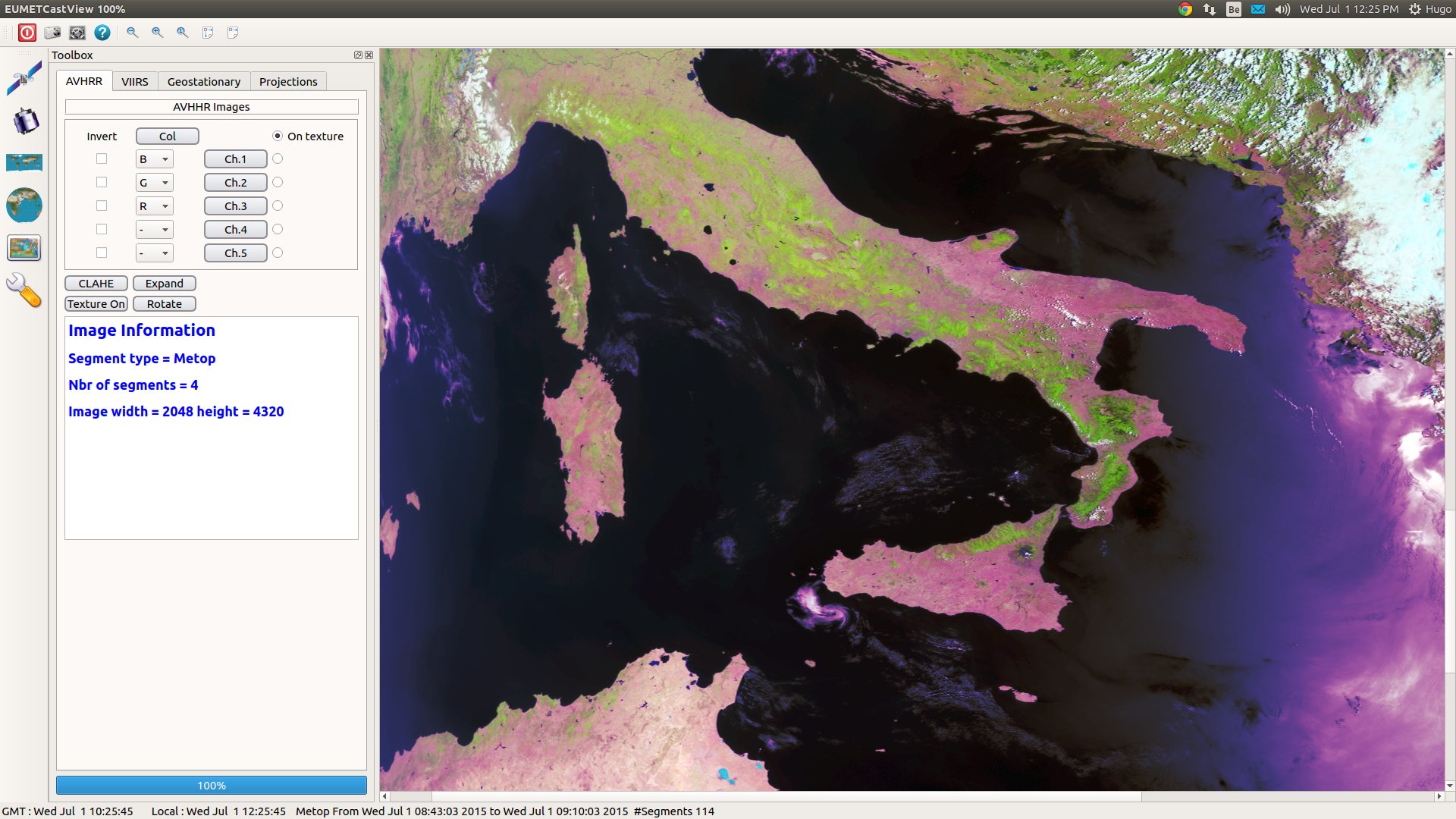 Removing the Toolbox …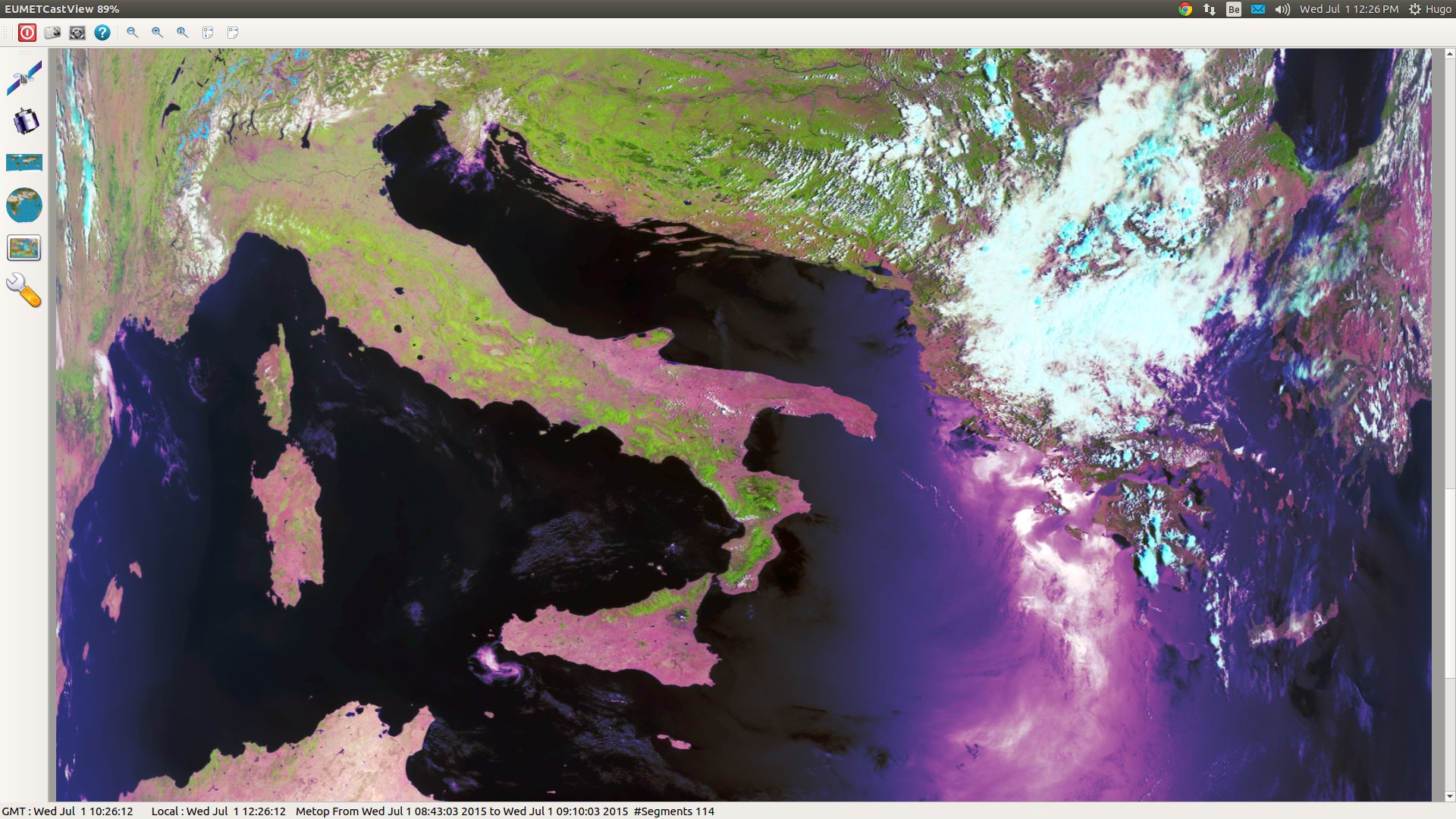 Selecting an other channel in the Toolbox